Working with Tesco Mobile on a number of projects, from brand strategy to translating ATL campaigns to the in store environment.
(projects completed whilst Creative Director at Whippet)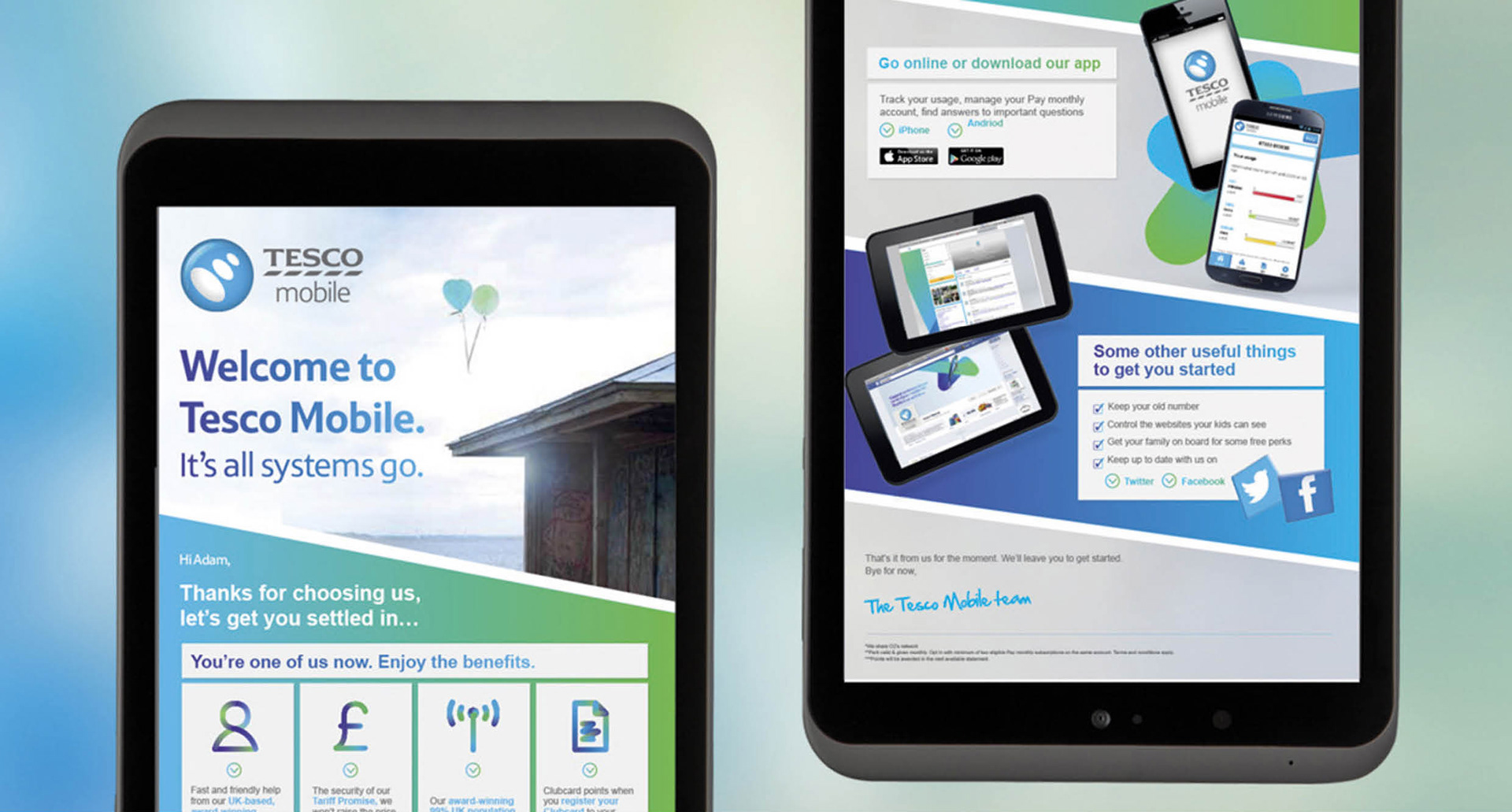 In 2016 Tesco Mobile launched 3 new propositions. Working with the the ATL campaign the challenge was how to bring these to life in store to feel part of an integrated campaign ensuring they have clarity, excitement and impact in store. The new propositions included 'Free EU Roaming', their 'Xtras' app and their new Pay as you go tariff 'Rocket Packs'.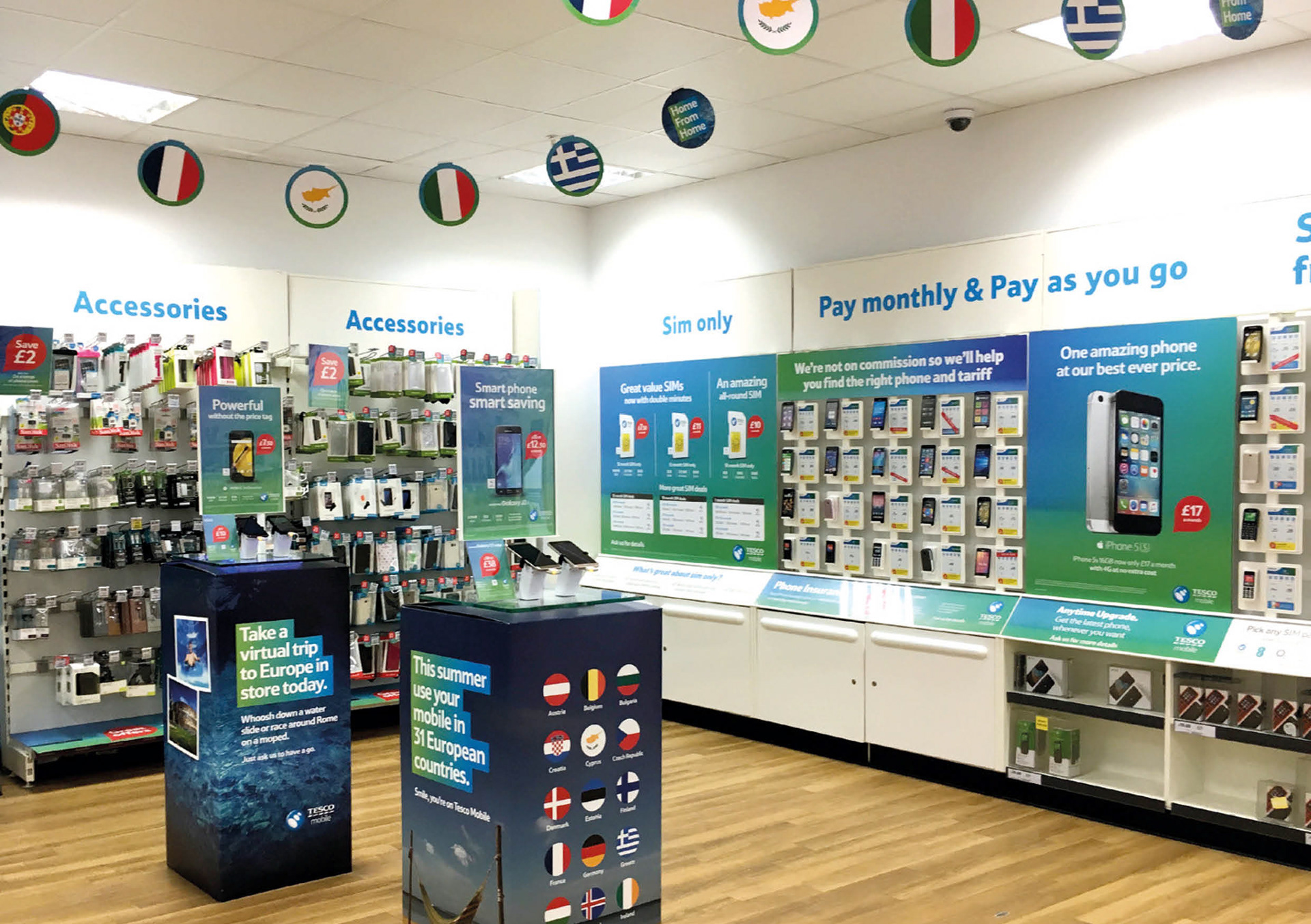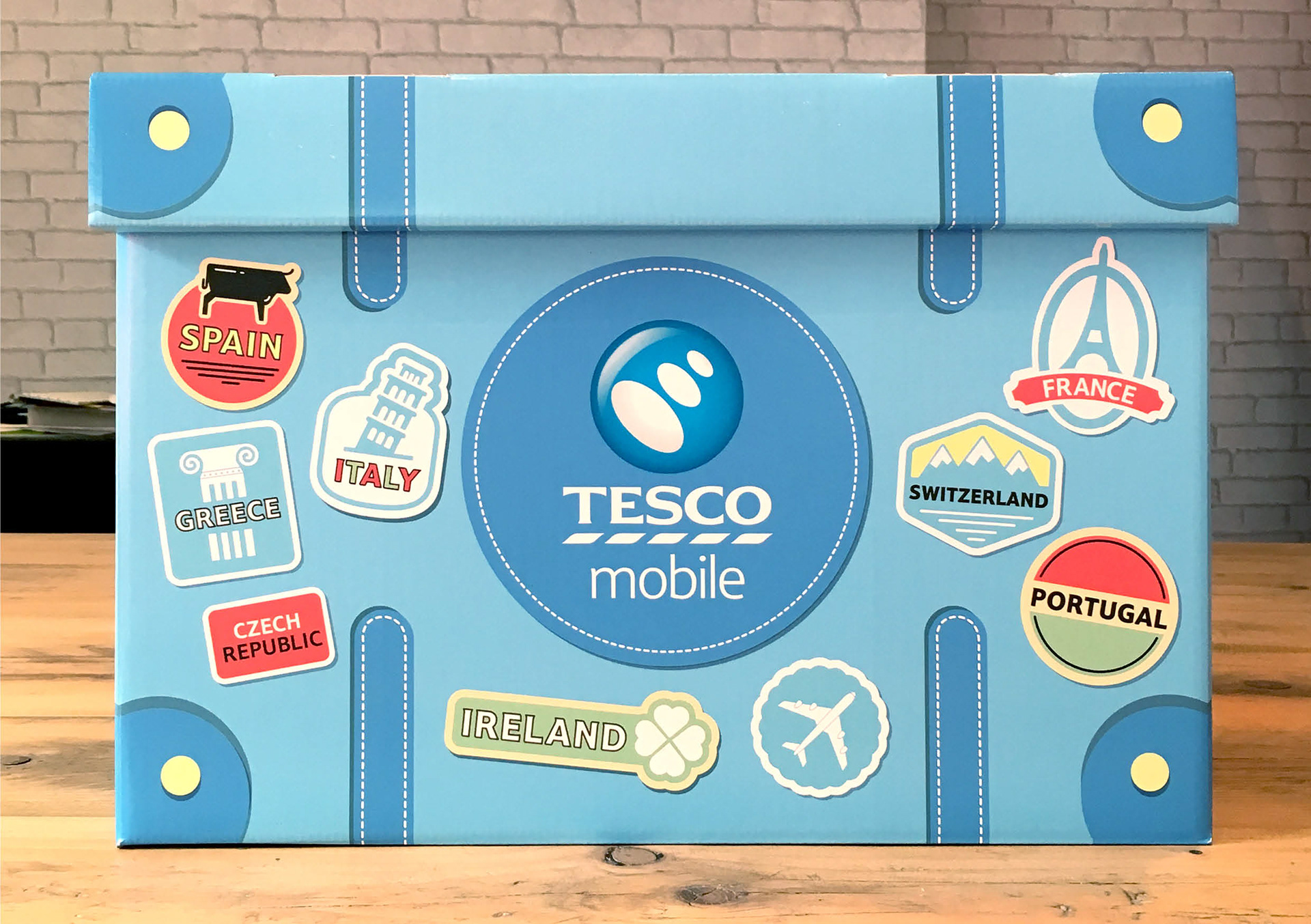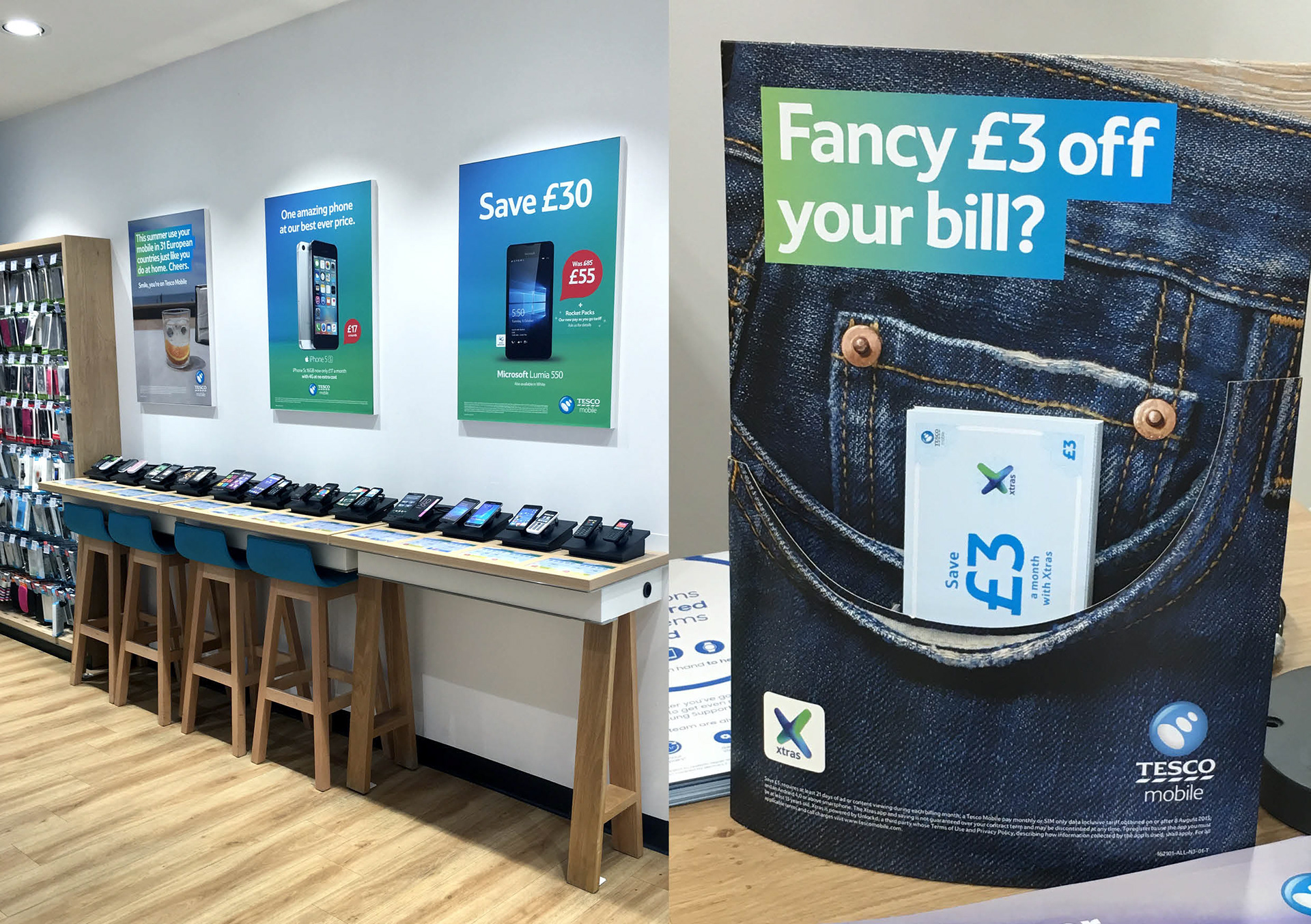 In 2014 Tesco Launched it's 'Connected' concept store in Lincoln an area dedicated to everything tech, form TV's and tablets to Mobile phones. This project was how to create the product level comms to help the customer understand the product benefits. The final store included interactive touch screens, helping customers decide which handset would be most suitable for them.